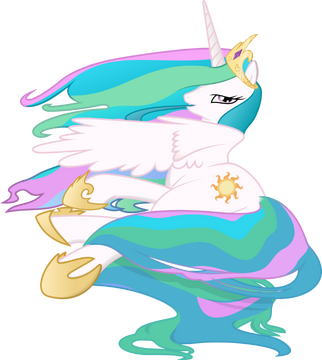 Seductive Celestia is a member of The Nega-Fergo Bunch. She's a very h*rny horse thant likes s*x and looking at p*rn of male ponies. She has had s*x with str*ight and bis*xual men who have gotten h*rny from seeing her. She's desperate for s*x all the time.
She's a proud M-san Bunch ally, because it consists of so many guys for her to "associate" with. Her favorite woman among The M-san Bunch happens to be OVA Urd, who loves men just as much as she does. Her always-increasing libido fuels a high amount of her magical powers, which was strong enough for her to join "Der Führer's Army".
Ad blocker interference detected!
Wikia is a free-to-use site that makes money from advertising. We have a modified experience for viewers using ad blockers

Wikia is not accessible if you've made further modifications. Remove the custom ad blocker rule(s) and the page will load as expected.